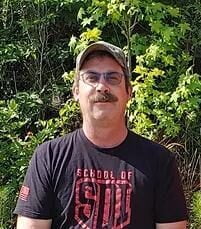 Meet the Owner of Carolina Gunworks
Welcome to Carolina Gunworks. My name is Rod Rice and I am the gunsmith for Carolina Gunworks. I have been repairing and restoring firearms since leaving the U.S. Army in 1992.
I mentored under my father for several years until I went out on my own. I am a Sornoran Desert Institute Graduate and certified. Even though I specialize in the 1911 platform, I have experience with all other types and manufacture of firearms such as Glock, Sig, Smith and Wesson, Ruger, Remington, Mossberg, Browning, Winchester, and many more.
I can restore that old gun in the back of the closet or assemble that gun parts kit and make them like new. Check out our social media pages to view some of the work I have done.
My goal is to provide the best training and safest quality firearm repairs at reasonable market prices. I look forward to helping you with all your firearm repairs.